Articles on the Dragons in Our Midst Series

Dragons in our Midst is a well written series by Bryan Davis. It is a Christian young-adult fantasy published by Living Ink Books. Originally four books titled Raising Dragons, The Candlestone, Circles of Seven and Tears of a Dragon, it quickly grew a sequal series titled Oracles of Fire. This series includes Eye of the Oracle, Enoch's Ghost, Last of the Nephilim, and Bones of Makaidos. After that, yet another sequal series sprouted called Children of the Bard. This series consists of four books, The Song of the Ovulum, From the Mouth of Elijah, The Seventh Door, and Omega Dragon.
Articles on Main Characters
For more character articles go to http://dragonsinourmidst.wikia.com/wiki/Category:Characters.
General
Help Build the Wiki
To start editing just type the name on the search box and click go. The wiki needs all the editing it can get now, and it always will. So if you have more detailed information to add, want to clean up the writing quality, or plan to organize a page better, please give a little of your time. If the page still needs to be created, see the directions at the bottom. Some pages we need: The Tree of Life, Abbadon's Home, Sheol, Shem, Japheth, and any others you see missing that are important.
How to create a new page:

Open any page on the wiki Click the "Add a Page" button, as shown in the picture.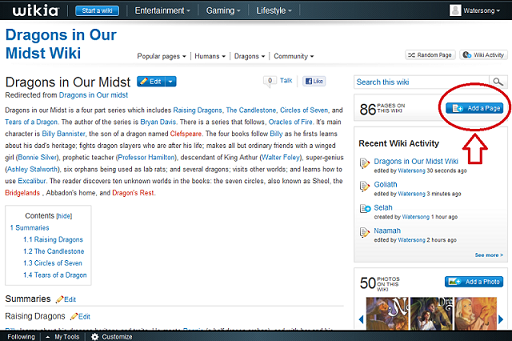 Or click the "Add a Page" button on the main page, shown below.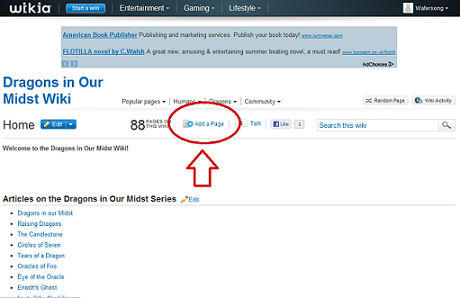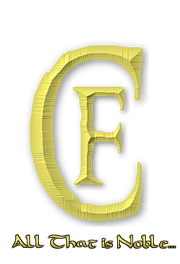 Christian Fantasy Literature
Go to these sites for more information!
The Berinfell Prophecies • The Chronicles of Narnia • The Door Within Trilogy • Dragonkeeper Chronicles • Dragons in Our Midst • The Green Ember Series • The Kingdom Series • The Lord of the Rings • Wingfeather Saga •
Want your community included? See how!

Community content is available under
CC-BY-SA
unless otherwise noted.